ORGANIC PAY PER CLICK VIDEO ANALYTICS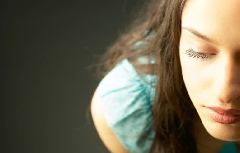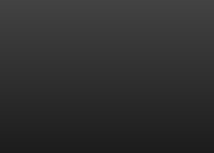 WE have proprietary SEO software which can determine exactly what needs to be done to be competitive in the market you choose. No guessing games, and no expectations or promises that can't be delivered.
West LA SEO is an affordable high performance SEO and web design company that specializes in assisting small businesses with Internet marketing that are working with a budget starting at $150 a month. We are budget priced and really do offer the best ROI (return on investment). Most of our clients have been with us for years and many from the time of our conception. Please don't let our discount prices or small size concern you as we are very big on results and performance.
We are consistently up-to-date with all the latest techniques and information including Google's latest algorithms… The Panda, Penguin and Hummingbird updates. We offer organic SEO, link building, Google adwords campaigns, google analytics, youtube videos, on-site optimization, Microsoft (Bing) adwords, email blasts, conversion analytics, keyword tracking and optimizing, and much, much more. We offer an extensive free business analysis at no risk to you. Please give us a call to start the dialogue and process of increasing your business Closed due to Retirement and Health Issues
Website Design available…We have over 80 designers available
Save money…Ask about a Website & SEO Package Deal
(310) 775-7642 .. http://www.westlaseo.com .. Affordable
LA SEO West La online marketing
LA adwords campaigns SEO company in LA
Los Angeles SEO company seo company in West LA
Los Angeles seo companies affordable seo
Internet Marketing low cost seo
Online Marketing Los Angeles SEO
Los Angeles SEO SERVICES cheap seo
Affordable adwords inexpensive SEO
Google analytics Google adwords campaigns
We at West LA SEO services provide the best value for SEO services in the Los Angeles area. You can pay much more and receive much less for your advertising budget. In this competitive market we are willing to provide services in advance of payment based upon a results orientated contract. We are definitely the most budget friendly SEO company that we know of. We provide SEO services for companies throughout the USA and of course all of the neighbouring cities here in Los Angeles including Santa Monica, Beverly Hills, Culver City, Venice Beach, Malibu, Pacific Palisades, Brentwood, Westwood, West Hollywood, Hollywood, Studio City, North Hollywood, Tarzana, Encino, Van Nuys, and hundreds more. Some of our national clients with offices outside of the general Los Angeles area, we have yet to even meet in person. Regardless, these national companies are still taking advantage of top SEO results.
LET US DO FOR YOUR COMPANY WHAT WE HAVE DONE FOR OURSELVES. Search "Los Angeles SEO companies" "Best Los Angeles seo companies" "LA seo companies" We at West LA SEO are consistently at the top of the 1st page of Google search results.
West Los Angeles Website Design
West Los Angeles SEO and Youtube Video
West Los Angeles SEO Pay Per Click (PPC)
How to choose an LA seo company
West LA SEO off-shore link building
Let us demonstrate results of current clients today!
Why Choose West Los Angeles SEO
Google SEO Algorithm Updates

All of our clients are 1St PAGE
And many are #1
We Do For Ourselves In Search Results What We Can Do For Your Company